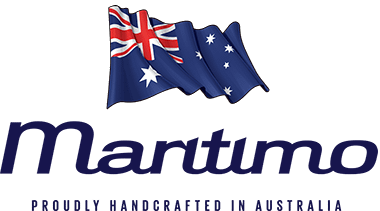 Yacht Archive
Maritimo M54 Cruising Motoryacht
"One of the most successful flybridge motor yachts we have ever produced, the M48 Cruising Motoryacht has been completely revamped and the new larger and more refined vessel, the M54, is a star in the range."
Bill Barry Cotter
Maritimo Founder
| | | | |
| --- | --- | --- | --- |
| 54 | 17 | 3 | 2 |
| Length | Beam | Cabins | Heads |
Step aboard the Maritimo M54 and you will notice the wide walk around decks and enlarged cockpit with bi-fold doors which brings the saloon closer than ever. The aft galley design incorporates a full-size fridge and a well-appointed pantry, ideal for easy entertaining.
Incorporating a full beam master suite with an abundance of storage in drawers, hanging lockers and underneath the master bed. The mezzanine level above the master has lockers, drawers, a full-length mirror and vanity, ensuring ultimate convenience for all occasions. Your guests are comfortably accommodated in a forward guest suite, bunks to starboard and a day head easily accessed by both areas.
The air-conditioned, fully enclosed flybridge is a skipper's dream capable of fitting three 15" navigation screens. The crew can be accommodated in the optional second helm seat and side lounge, or if preferred, a double helm seat.
Walk aft on the flybridge and you will be surprised by the size of the balcony, a large and versatile space for entertaining, relaxing and taking in your stunning surrounds.

Maritimo Features
Specifications: Maritimo M54
| | | |
| --- | --- | --- |
| Name | Metric Measurement | Imperial Measurement |
| Length Overall | 16.505 M | 54′ 2″ FT |
| Hull Length (ISO) | 16.275 M | 53′ 5″ FT |
| Beam | 5.08 M | 16′ 8″ FT |
| Draft | 1.225 M | 4′ 0″ FT |
| Fuel Capacity | 3,000 L | 1,003 US GAL |
| Water Capacity | 800 L | 211 US GAL |
| Holding Tank Capacity | 300 L | 79 US GAL |
| Dry Weight | 22,000 KG | 48,500 LB |
| Sleeping Capacity | 6 STANDARD | |
| Sleep Cabins | 3 | |
| Generator | 17.5 KW | |
| Engines (Standard) | 2 x Volvo D11 – 670 HP | |
Speed & Fuel Economy: Maritimo M54
Cummins QSM-11
Maritimo M54 : Cummins QSM-11
Test Boat: Cummins QSM-11 715 HP | Fuel: 264 Gallons | Water: 106 Gallons | Passengers: 2
RPM
Range
Knots
GPH
600
2147
5.40
2.27
900
1199
7.45
5.61
1100
850
8.70
9.24
1300
608
10.15
15.08
1500
459
11.70
23.02
1700
484
15.60
29.08
1900
472
19.00
36.37
2100
444
22.60
45.95
2300
408
25.95
57.44
2500
380
28.60
67.87
WOT
381
29.45
69.72

Download PDF
Volvo D13
Maritimo M54 : Volvo D13
Test Boat: Volvo D13 800 HP | Fuel: 264 Gallons | Water: 106 Gallons | Passengers: 5
RPM
Range
Knots
GPH
600
3806
6.50
1.90
900
1207
9.00
6.73
1100
736
9.90
12.15
1300
531
11.65
19.81
1500
525
15.75
27.07
1700
492
18.35
33.67
1900
460
22.55
44.24
2100
423
25.60
54.67
2300
391
28.45
65.76
WOT
375
30.05
72.36

Download PDF
Volvo D11
Maritimo M54 : Volvo D11
Test Boat: Volvo D11 670 HP | Fuel: 264 Gallons | Water: 106 Gallons | Passengers: 2
RPM
Range
Knots
GPH
600
5522
6.30
1.03
900
1453
8.50
5.28
1100
825
9.90
10.83
1300
589
11.55
17.69
1500
515
14.60
25.62
1700
527
18.50
31.69
1900
512
22.15
39.09
2100
476
25.50
48.33
2300
432
28.30
59.16
WOT
416
29.20
63.38

Download PDF
Photos: Maritimo M54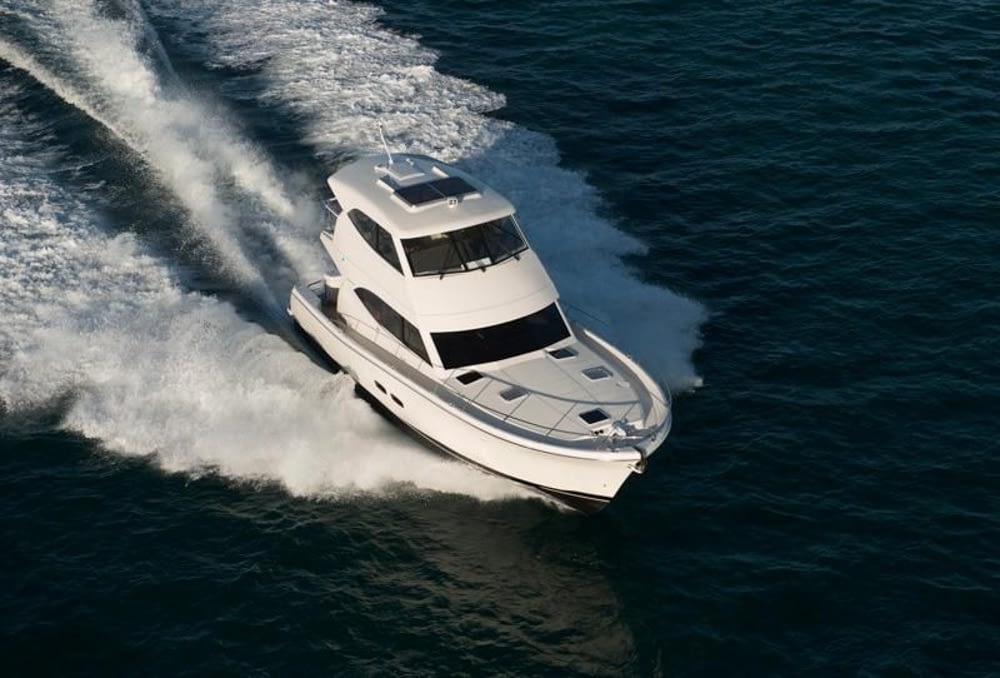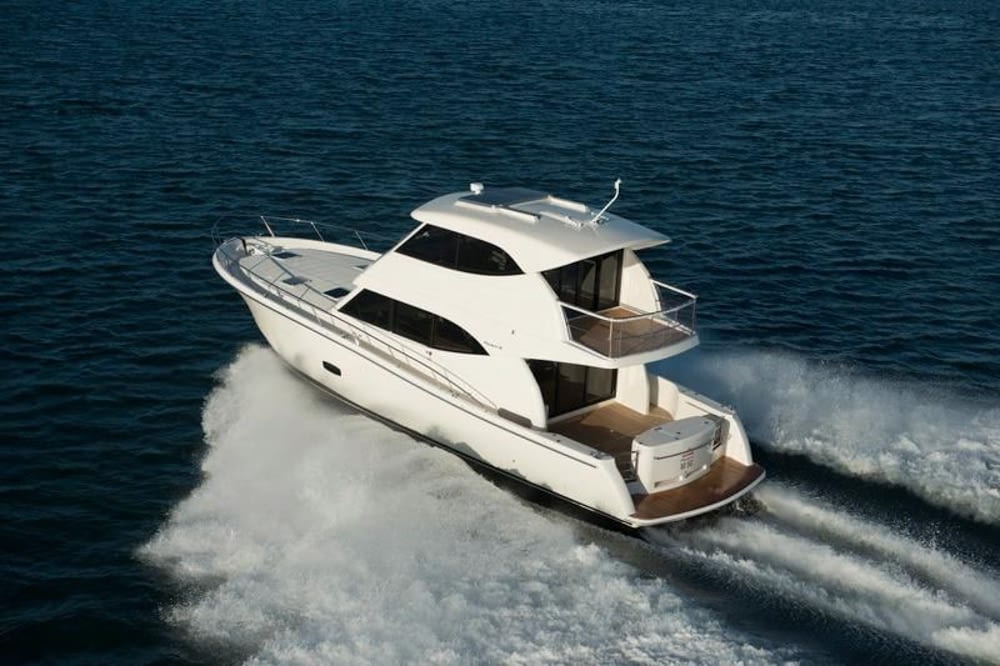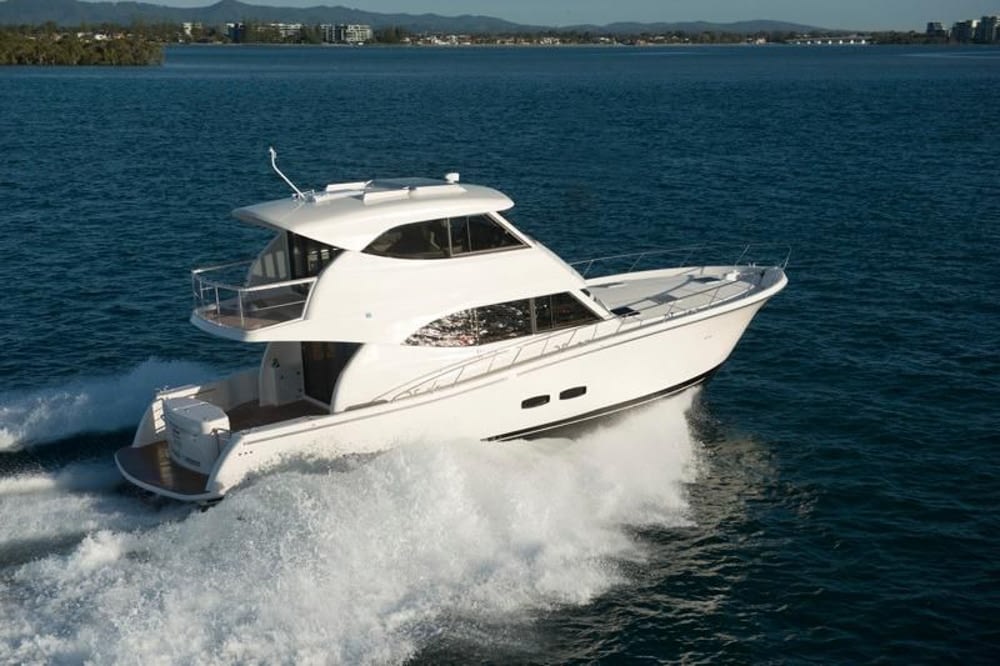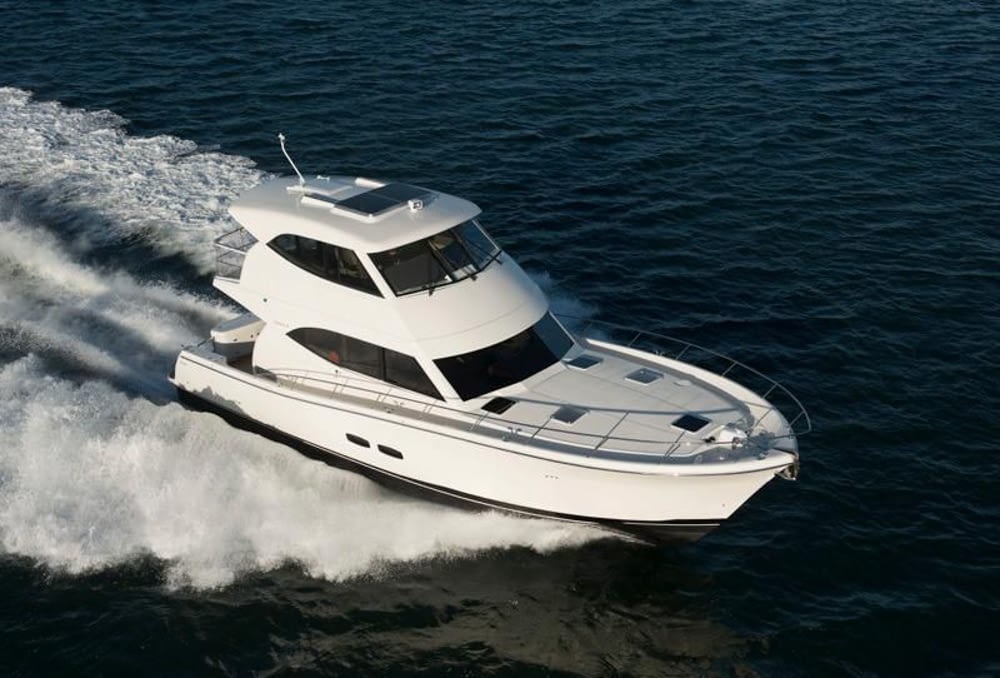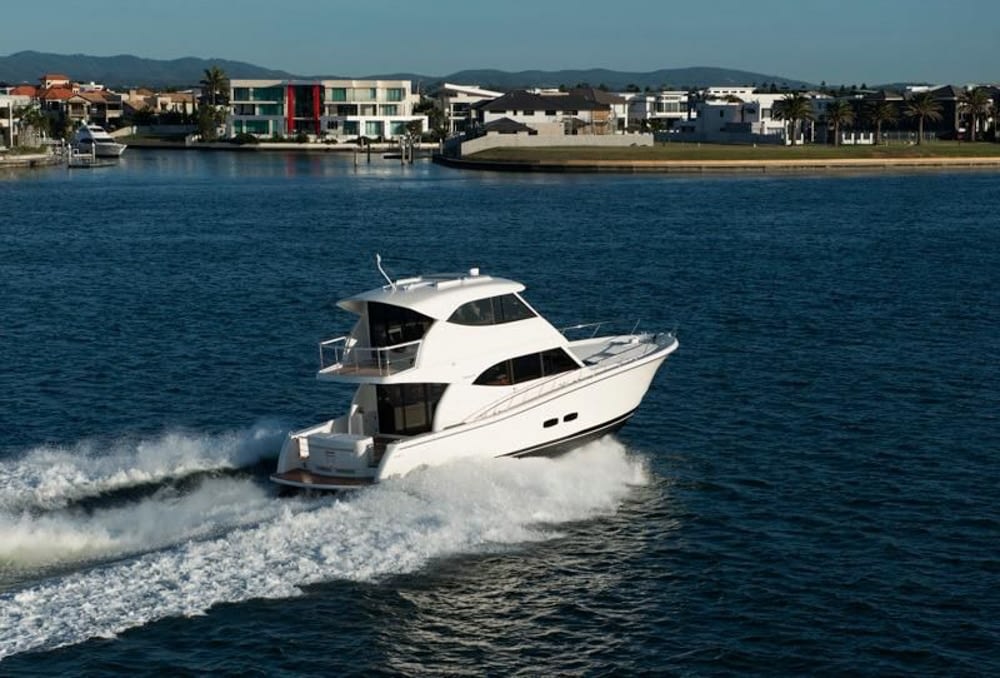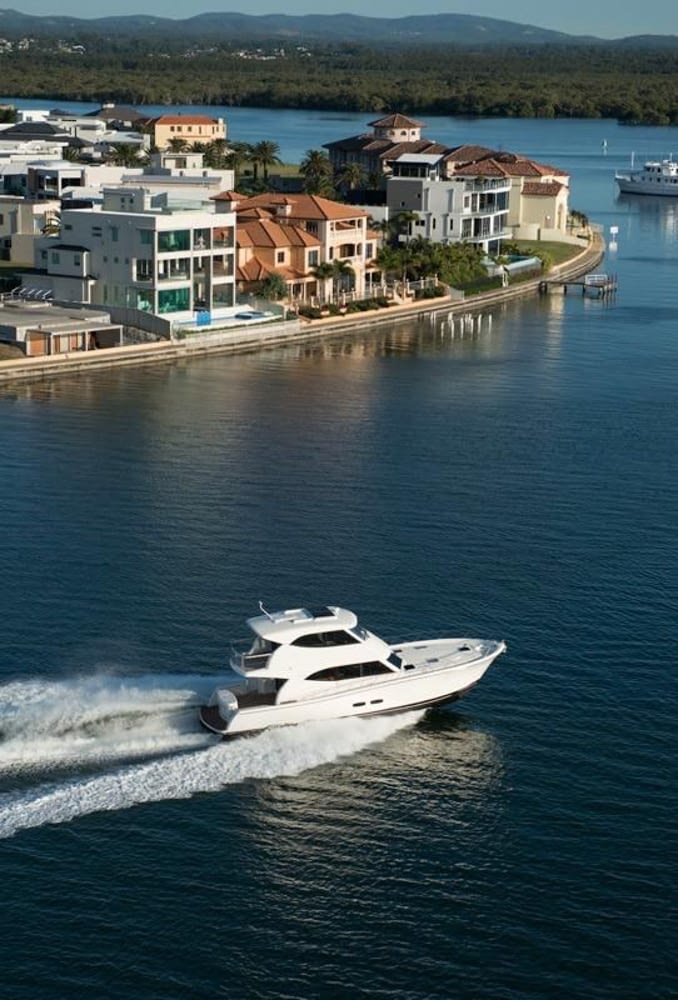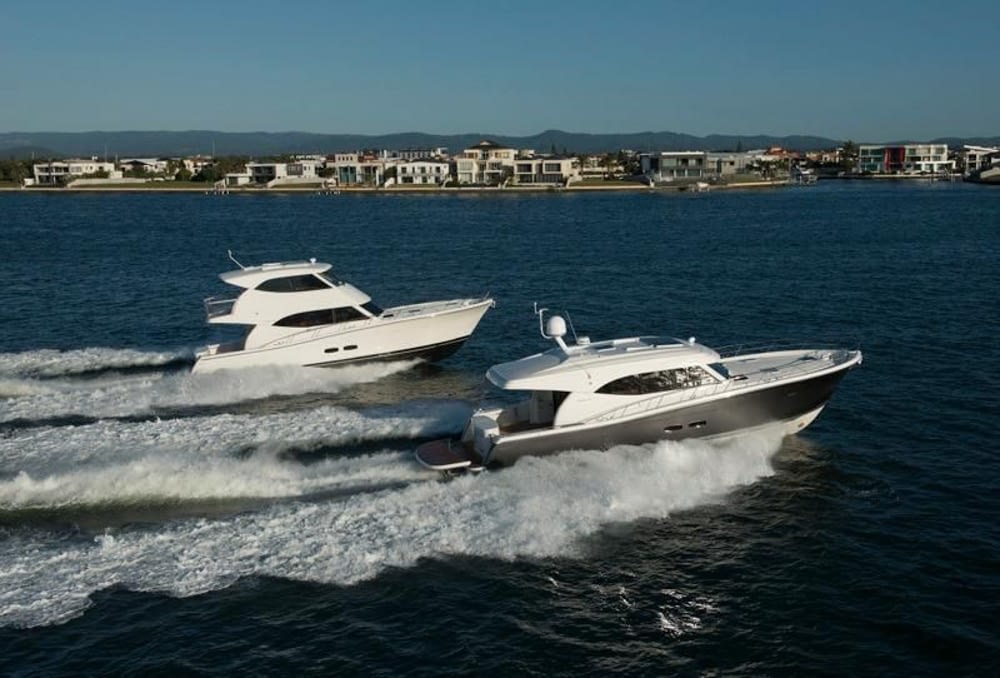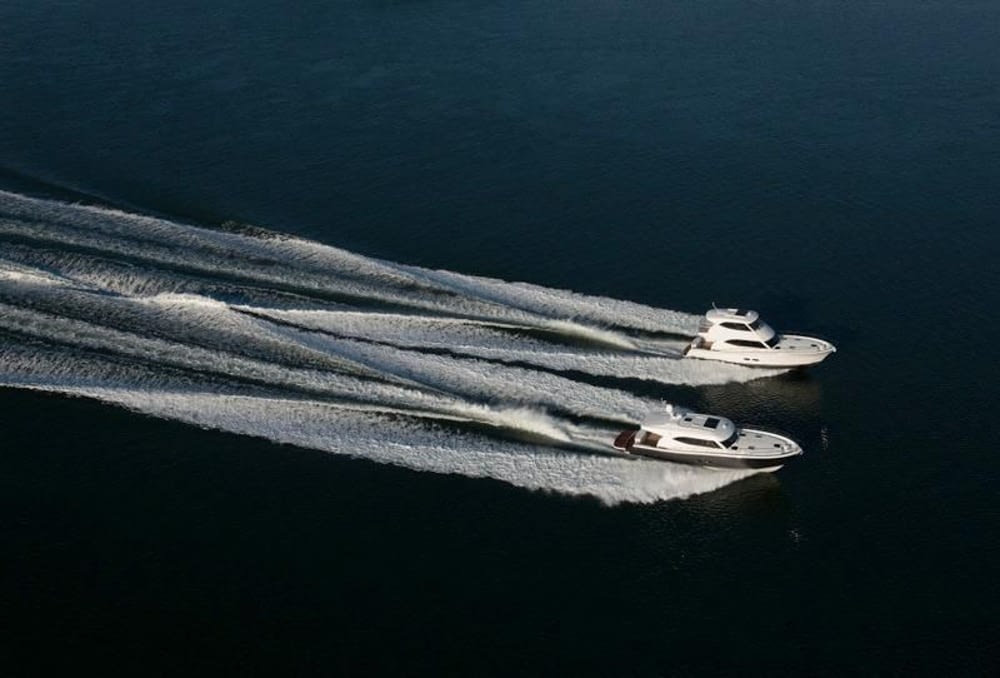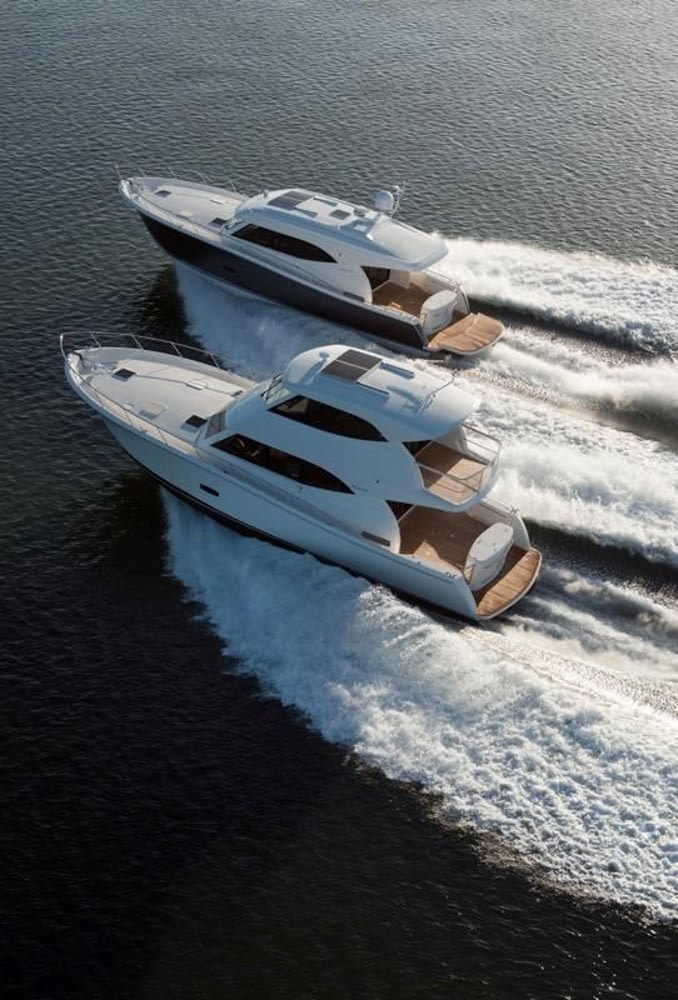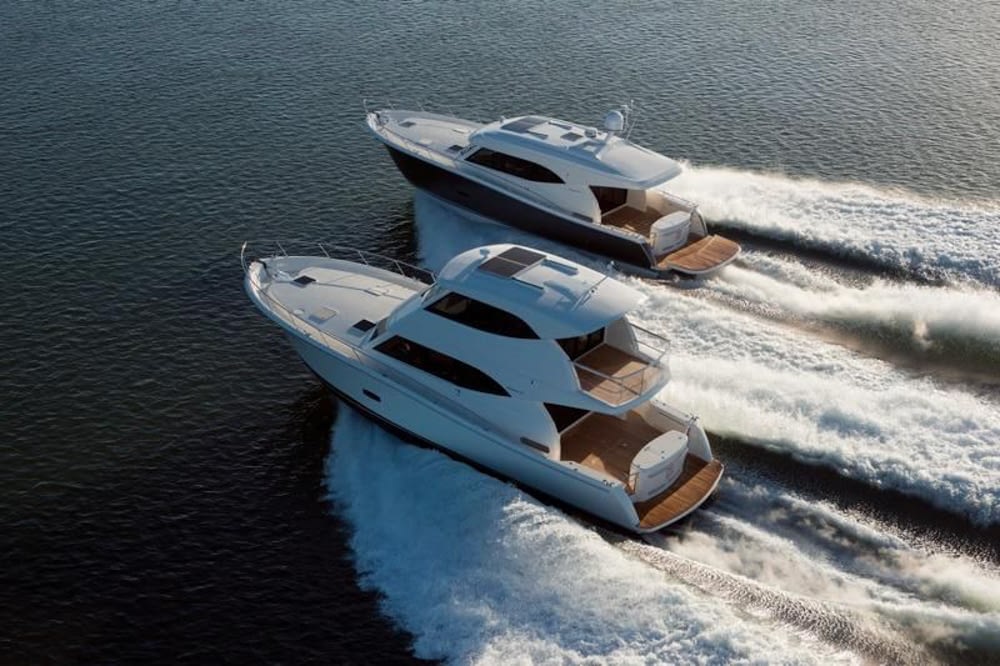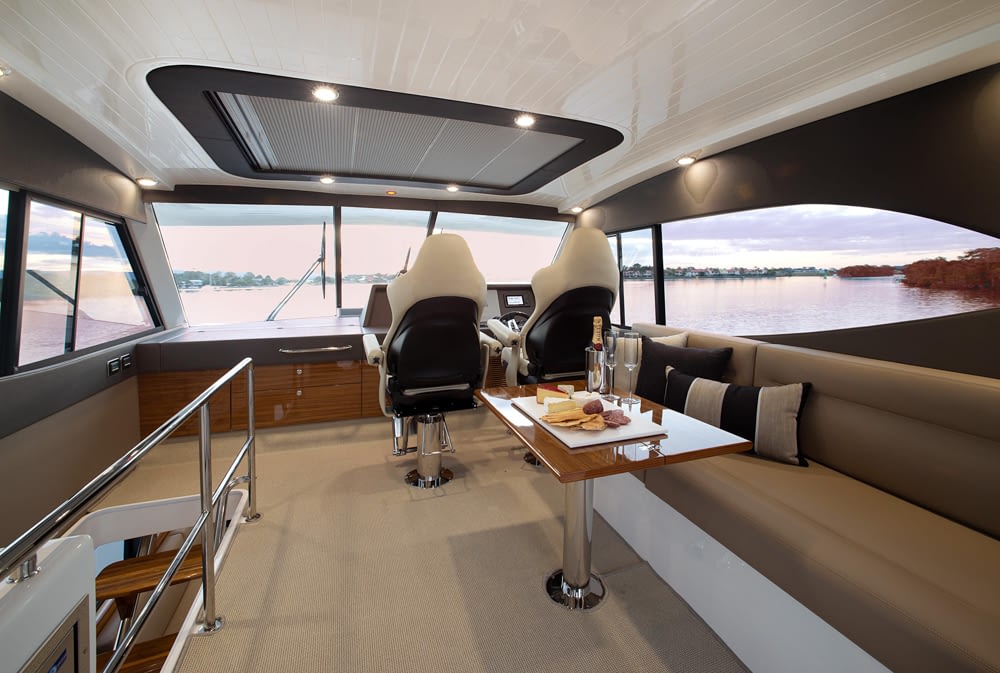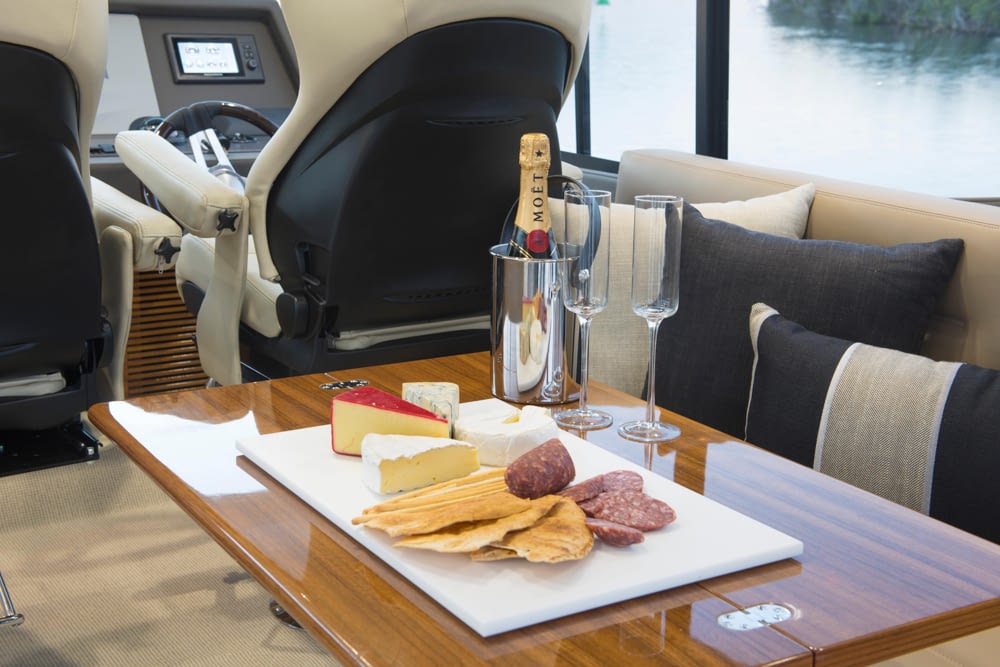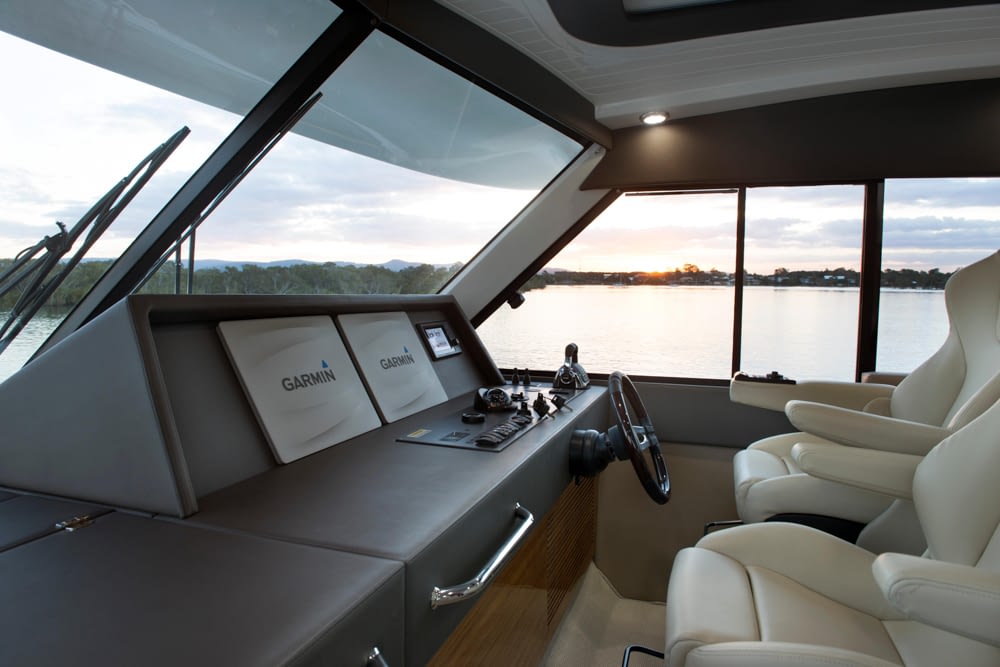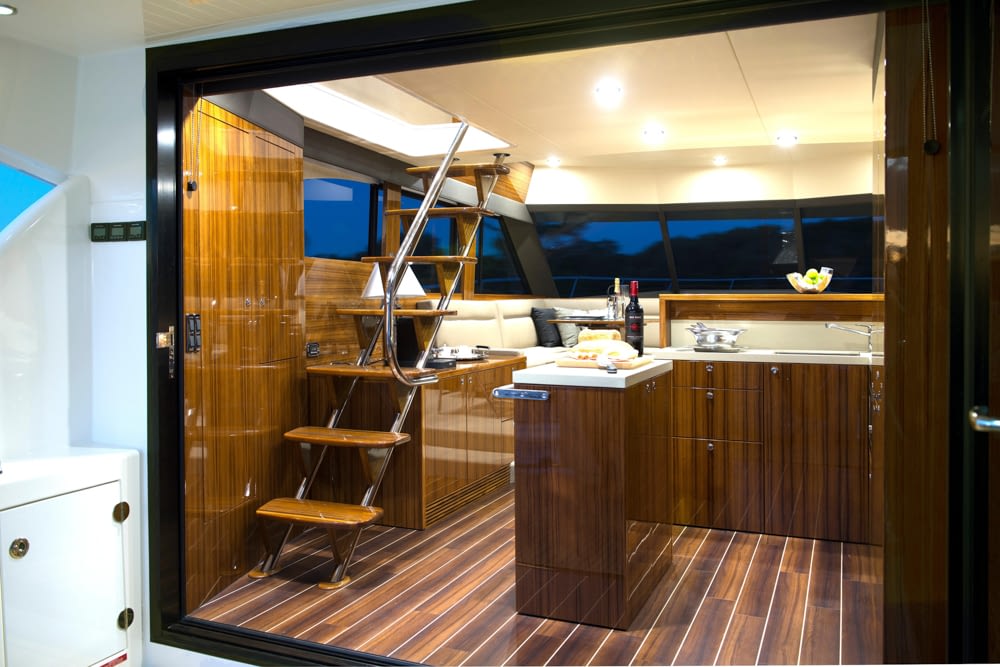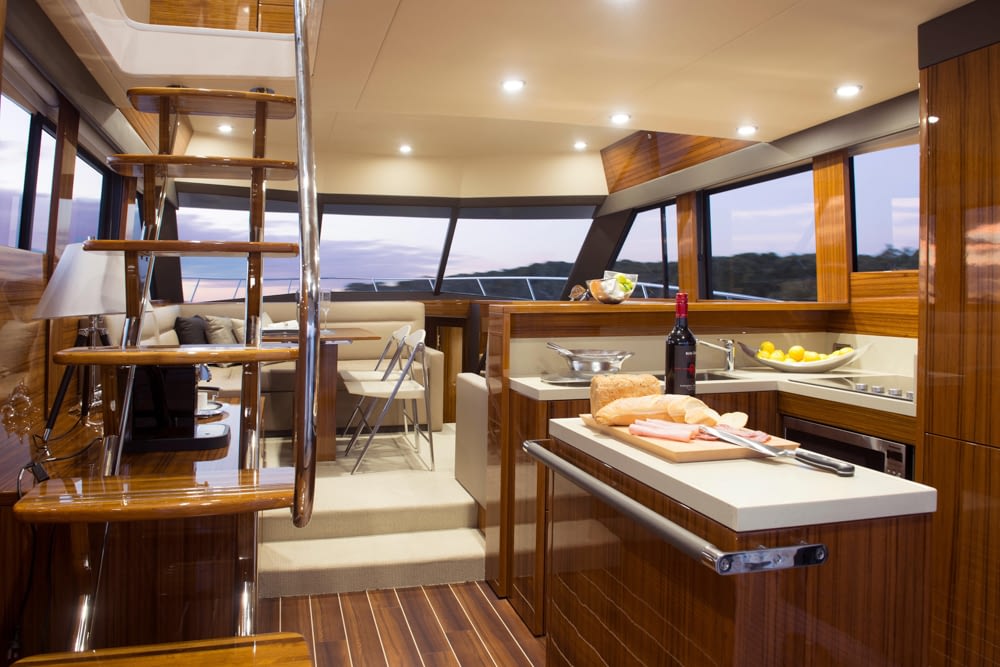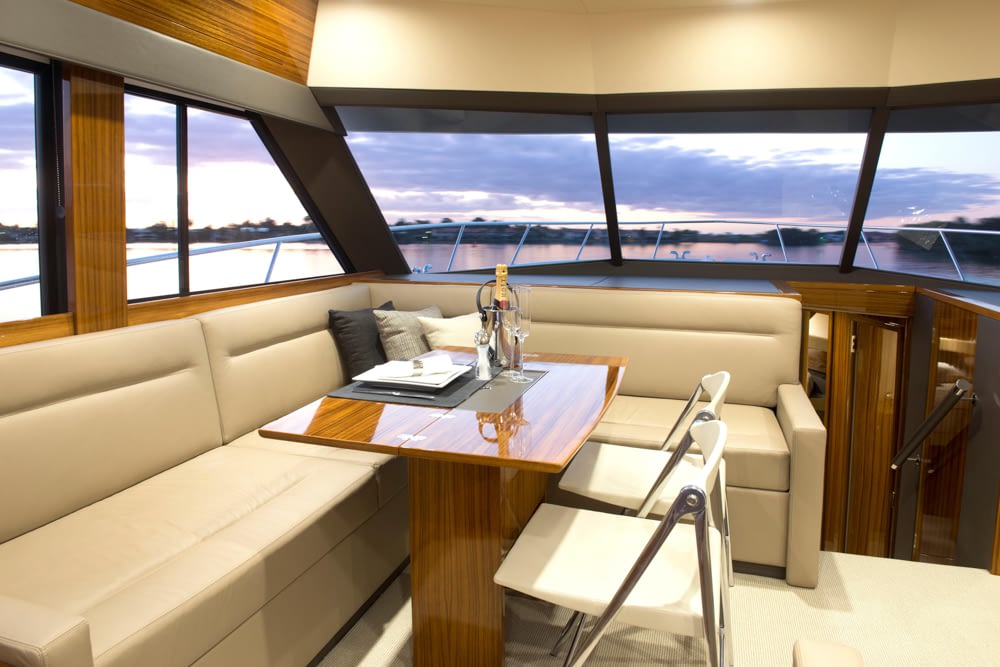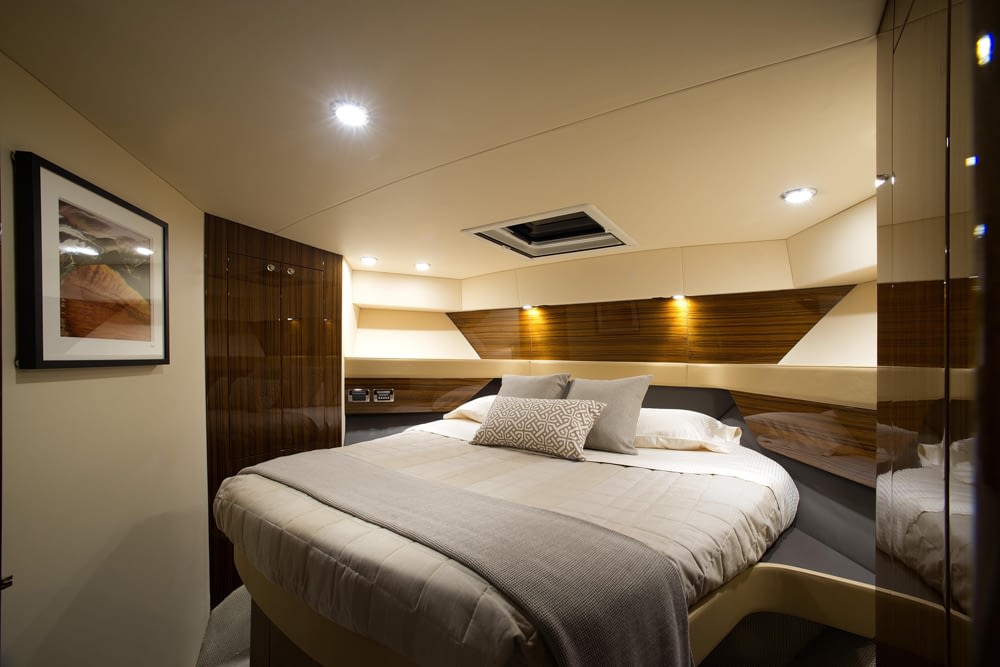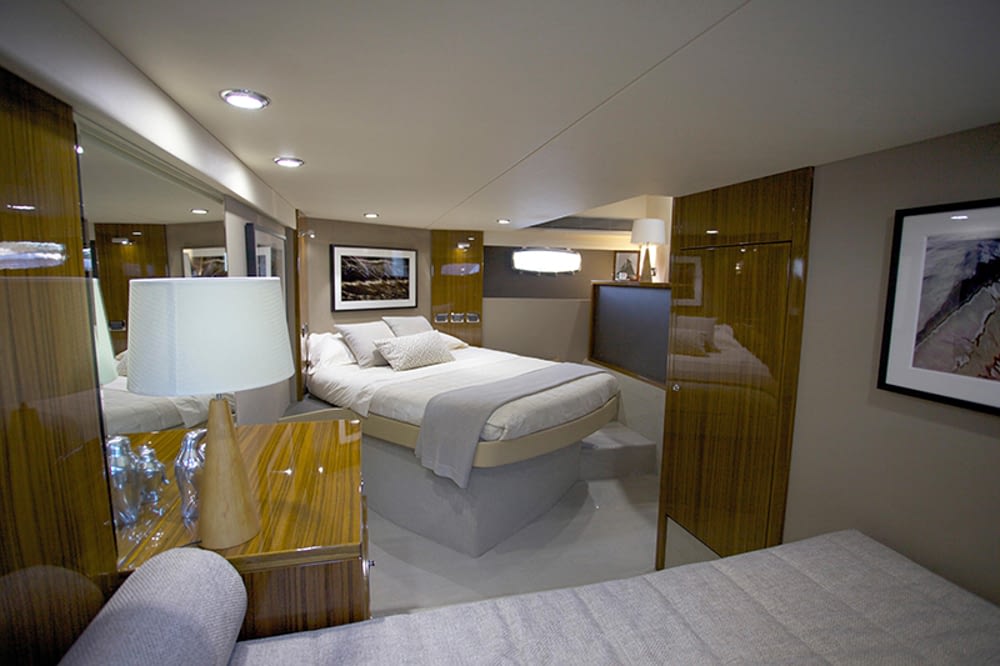 Maritimo-M54-Cruising-Motoryacht-main-1
Maritimo-M54-Cruising-Motoryacht-001
Maritimo-M54-Cruising-Motoryacht-002
Maritimo-M54-Cruising-Motoryacht-003
Maritimo-M54-Cruising-Motoryacht-004
Maritimo-M54-Cruising-Motoryacht-005
Maritimo-M54-Cruising-Motoryacht-006
Maritimo-M54-Cruising-Motoryacht-007
Maritimo-M54-Cruising-Motoryacht-008
Maritimo-M54-Cruising-Motoryacht-009
Maritimo-M54-Cruising-Motoryacht-010
Maritimo-M54-Cruising-Motoryacht-011
Maritimo-M54-Cruising-Motoryacht-012
Maritimo-M54-Cruising-Motoryacht-013
Maritimo-M54-Cruising-Motoryacht-014
Maritimo-M54-Cruising-Motoryacht-015
Maritimo-M54-Cruising-Motoryacht-016
Maritimo-M54-Cruising-Motoryacht-017
Maritimo-M54-Cruising-Motoryacht-018
Maritimo-M54-Cruising-Motoryacht-019
Maritimo-M54-Cruising-Motoryacht-020
Maritimo-M54-Cruising-Motoryacht-021
Maritimo-M54-Cruising-Motoryacht-022
Maritimo-M54-Cruising-Motoryacht-023
Maritimo-M54-Cruising-Motoryacht-024
Maritimo-M54-Cruising-Motoryacht-025
Maritimo-M54-Cruising-Motoryacht-026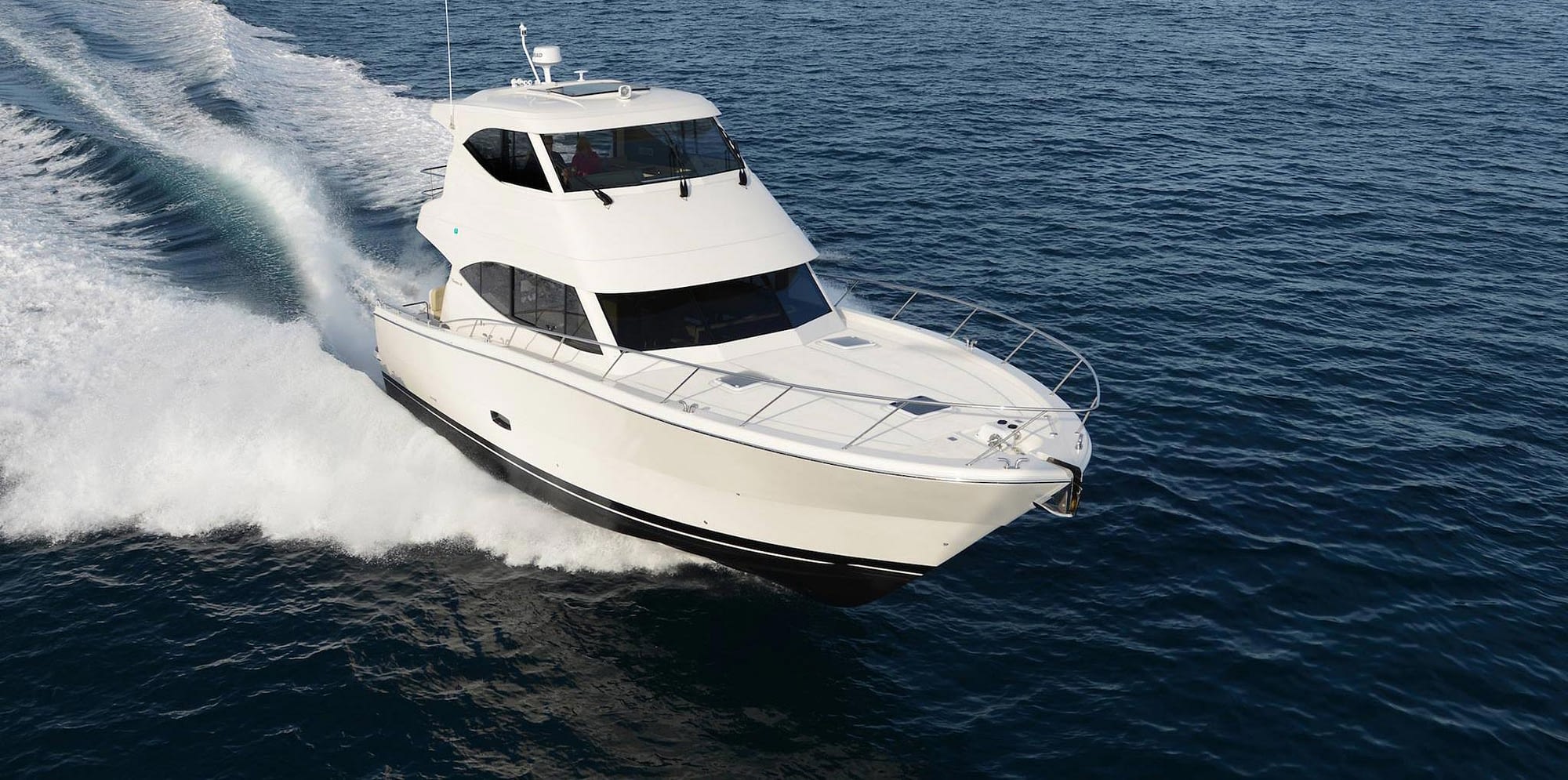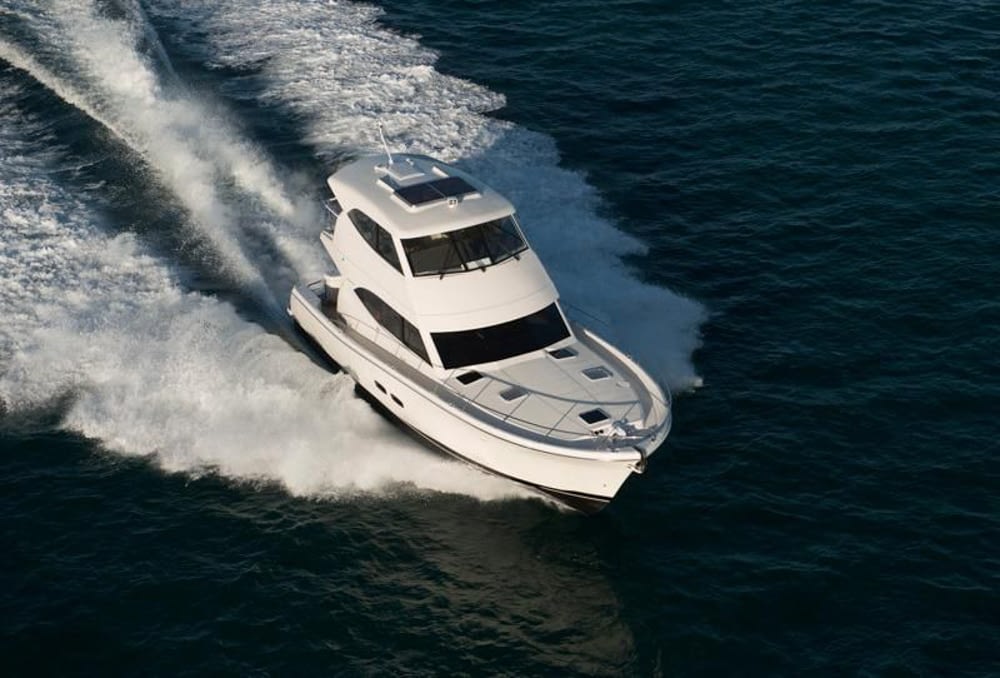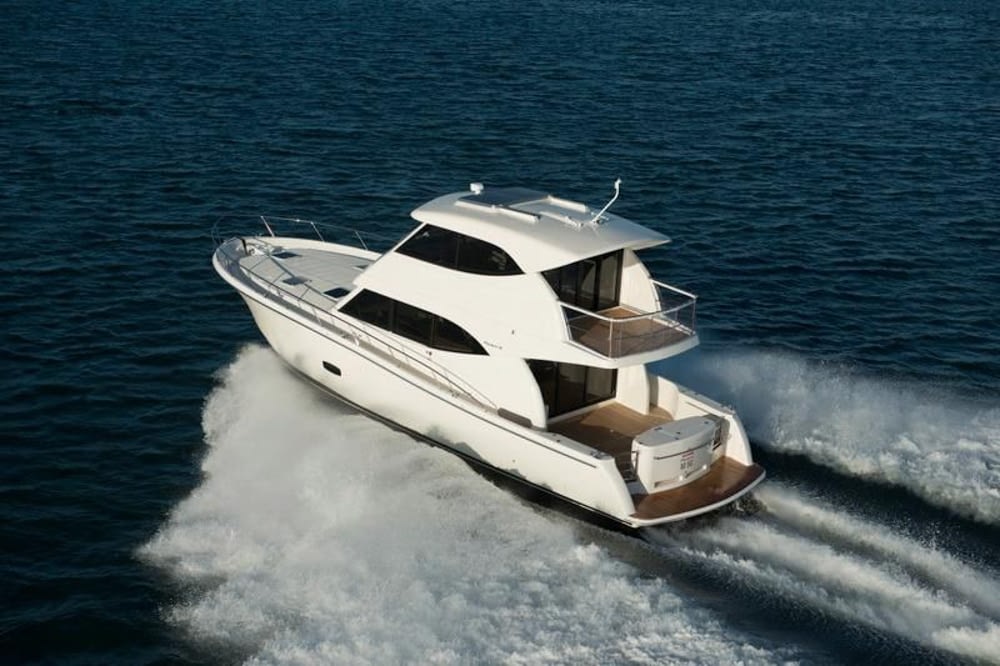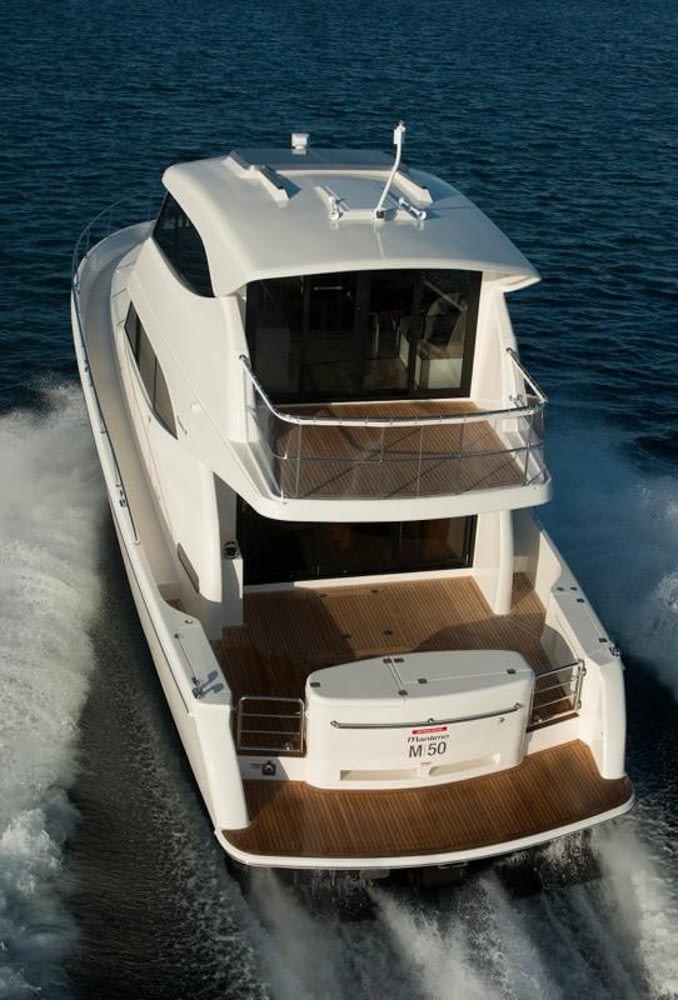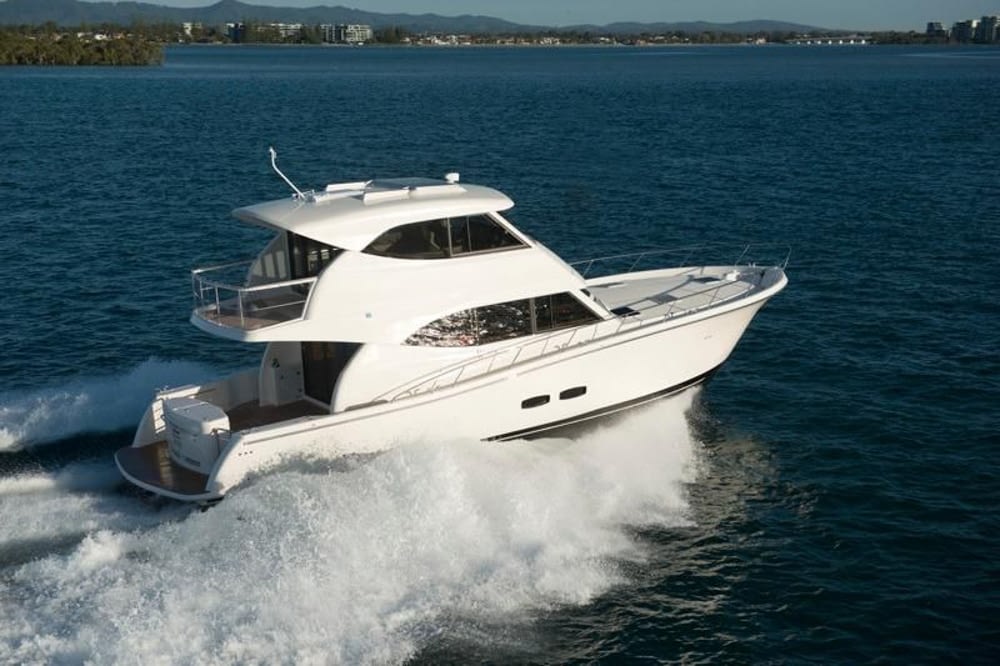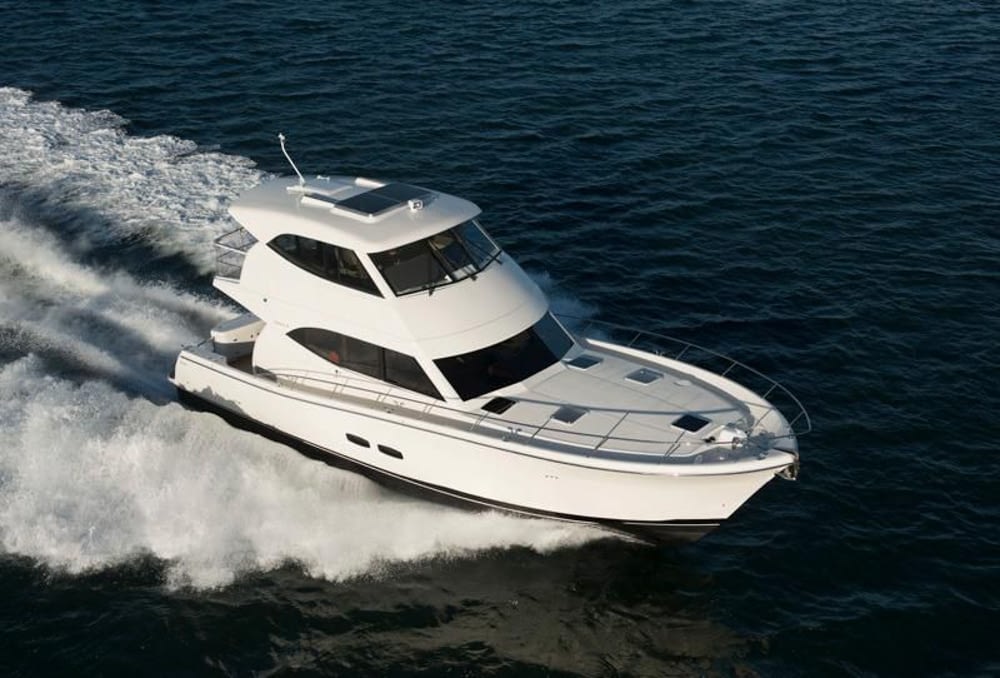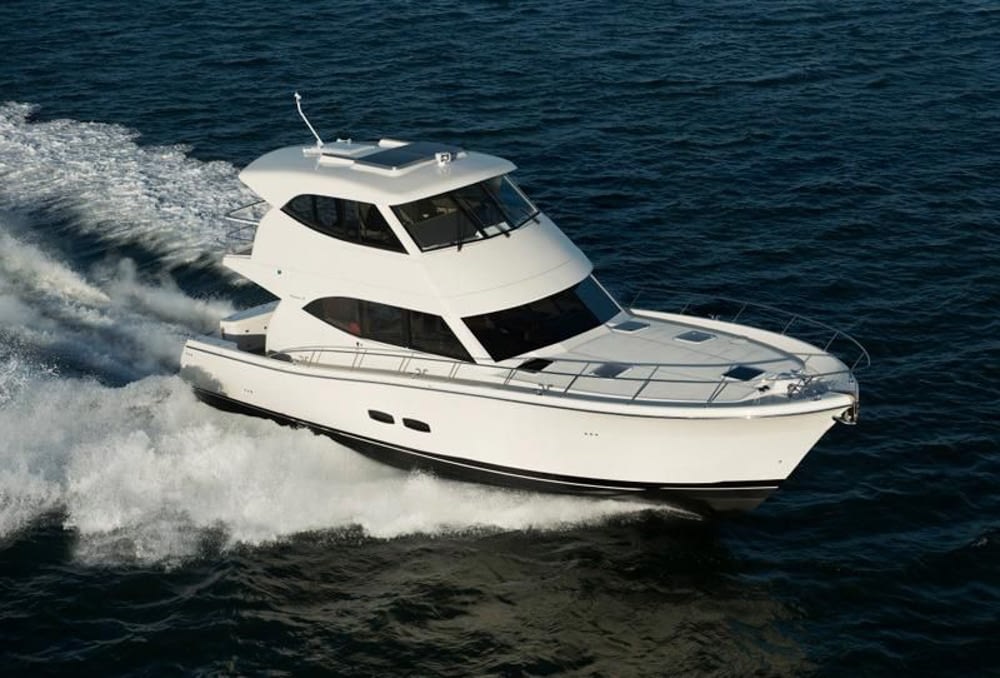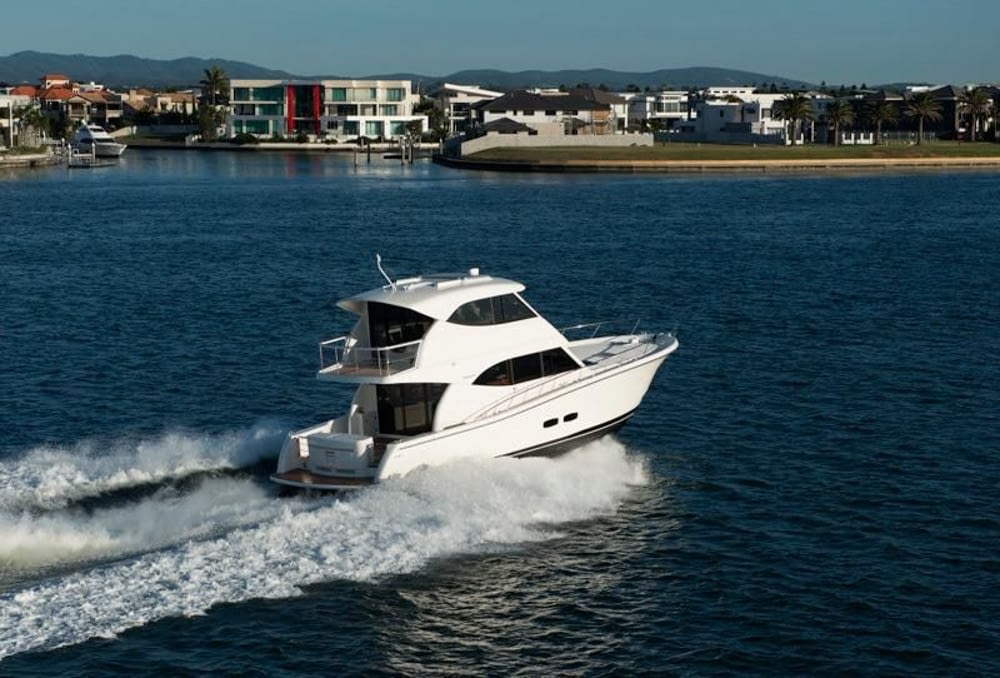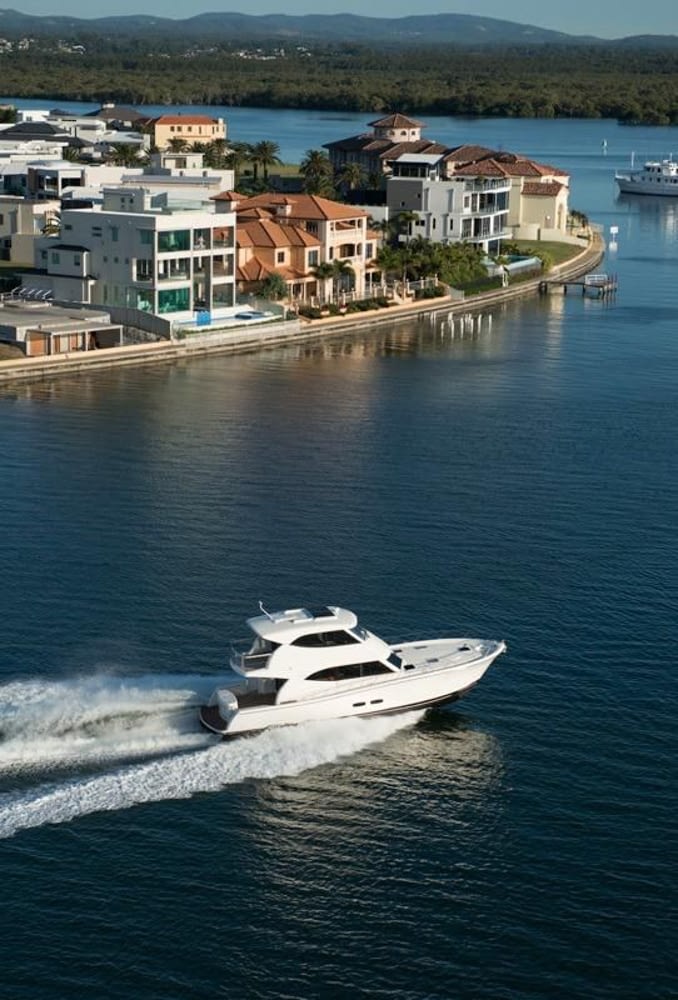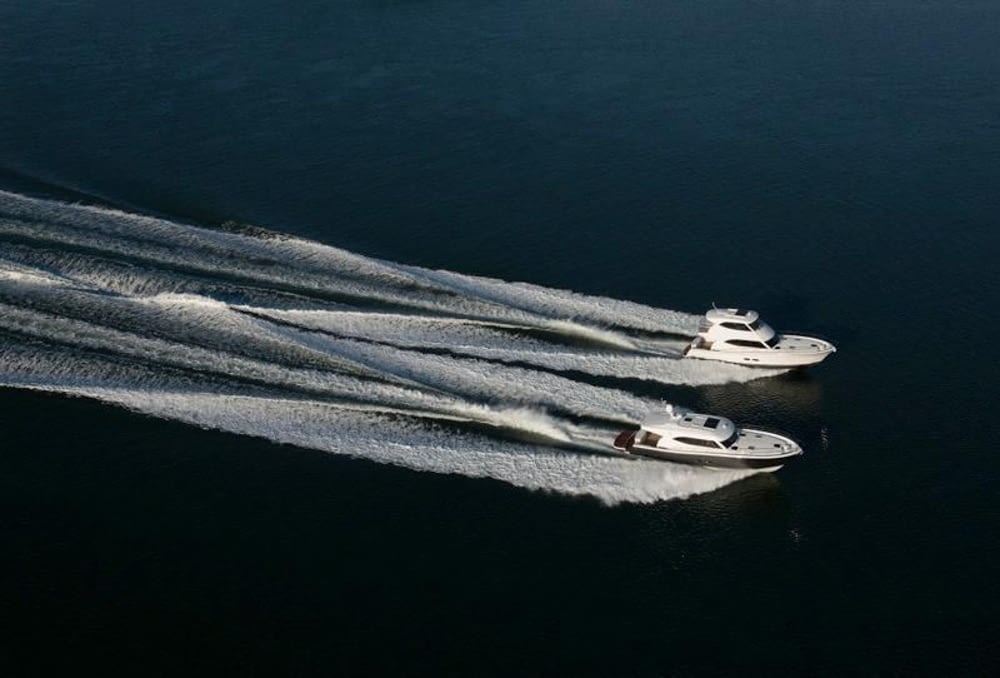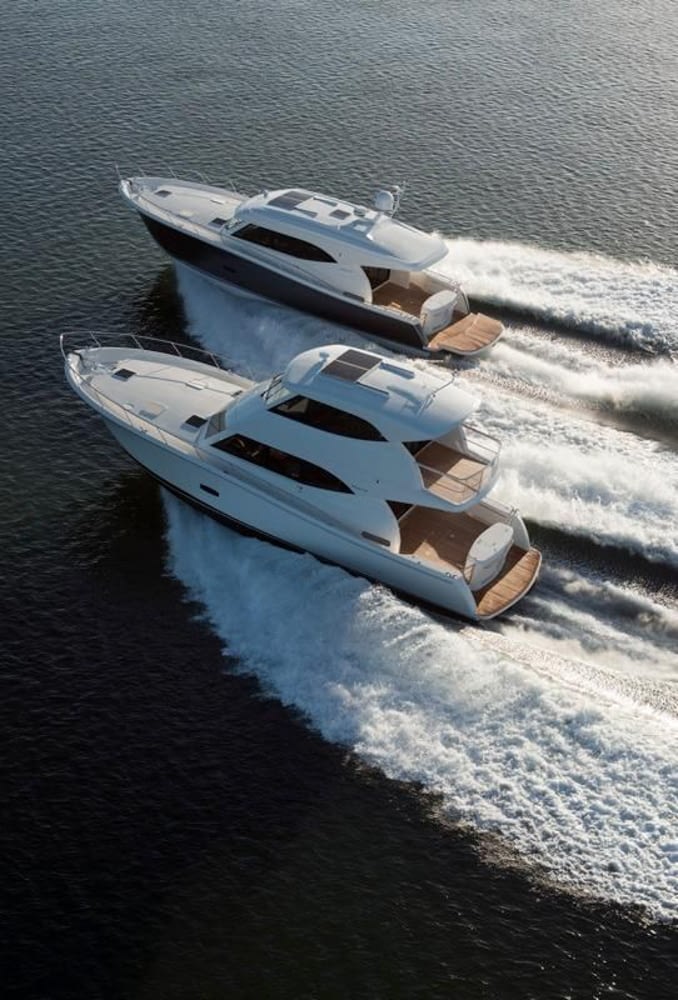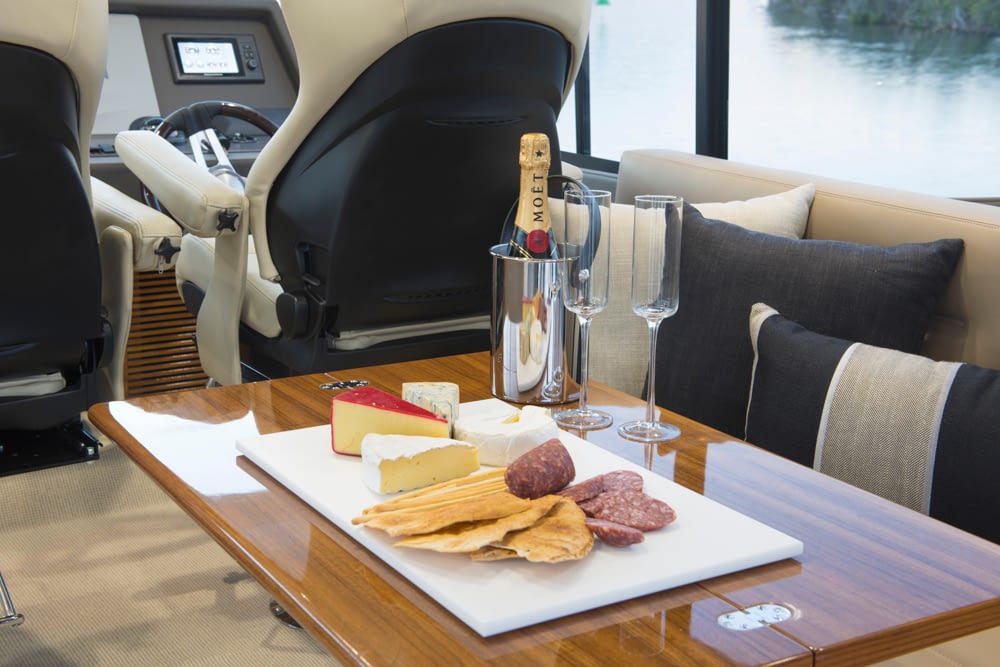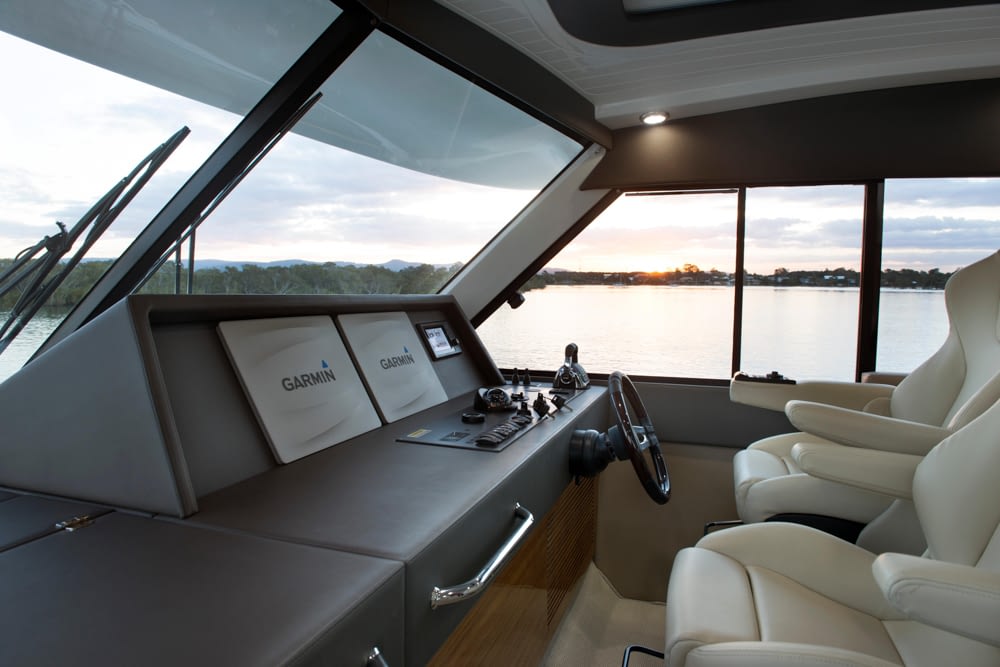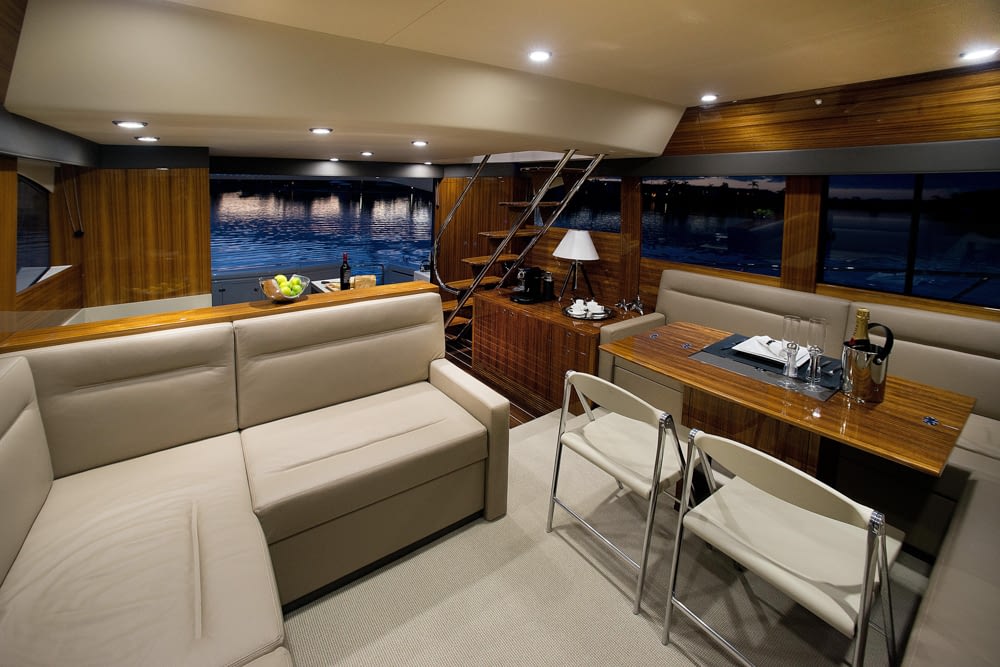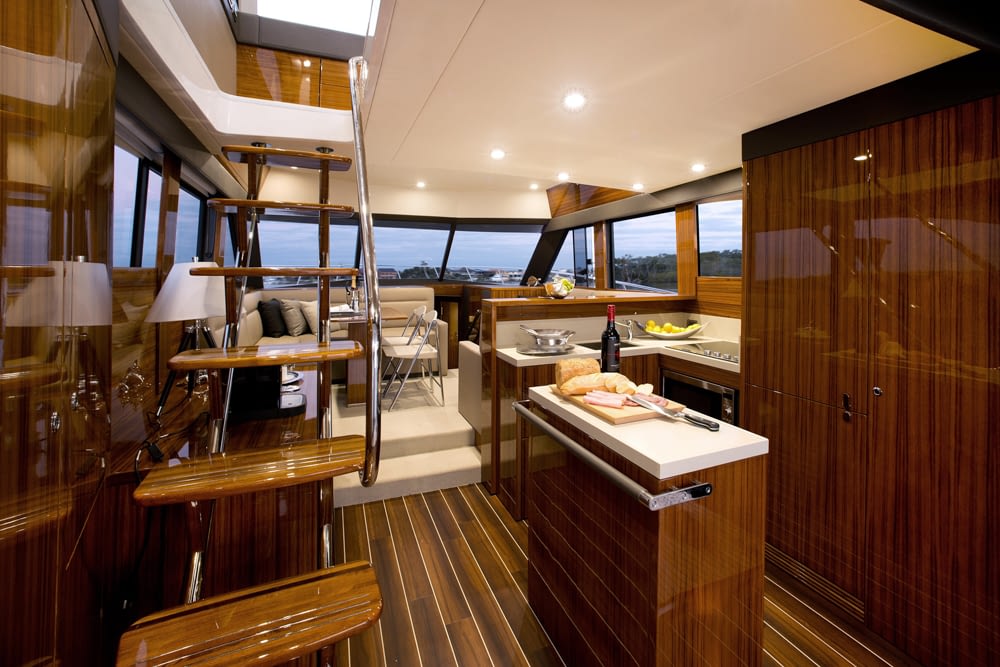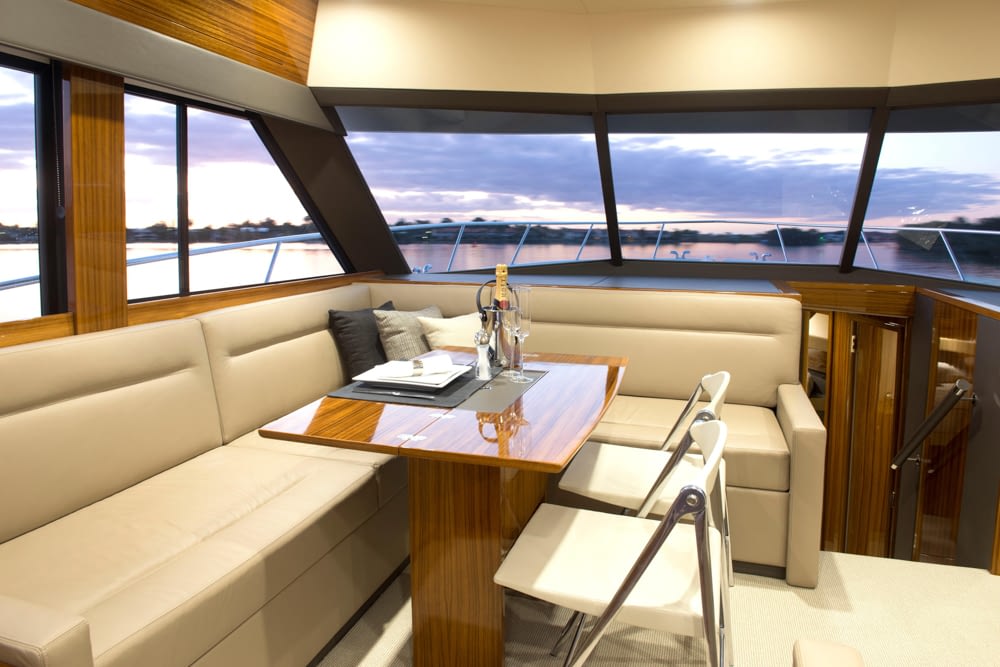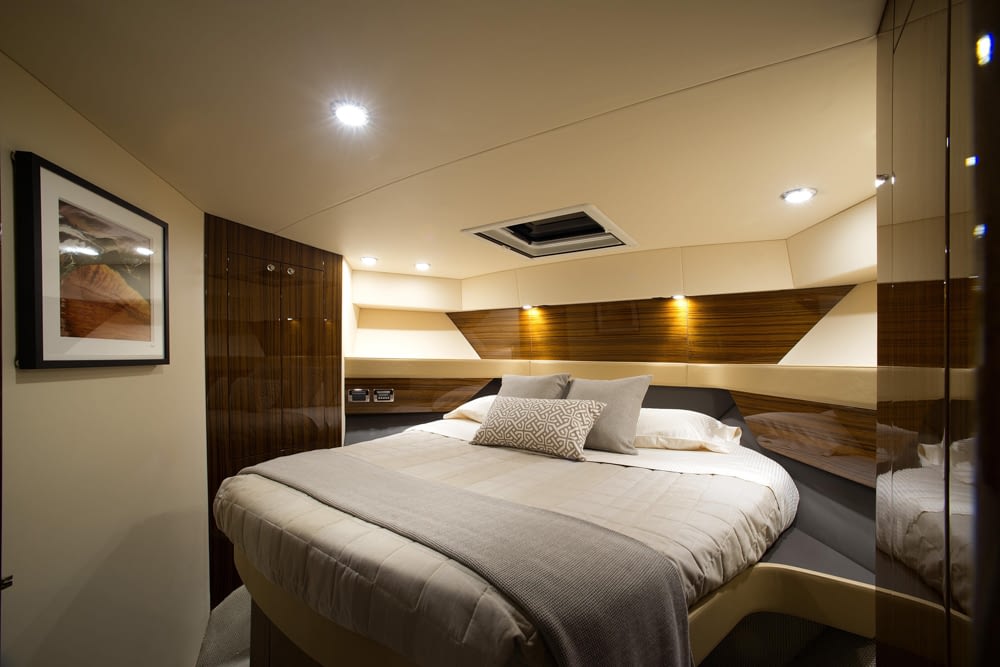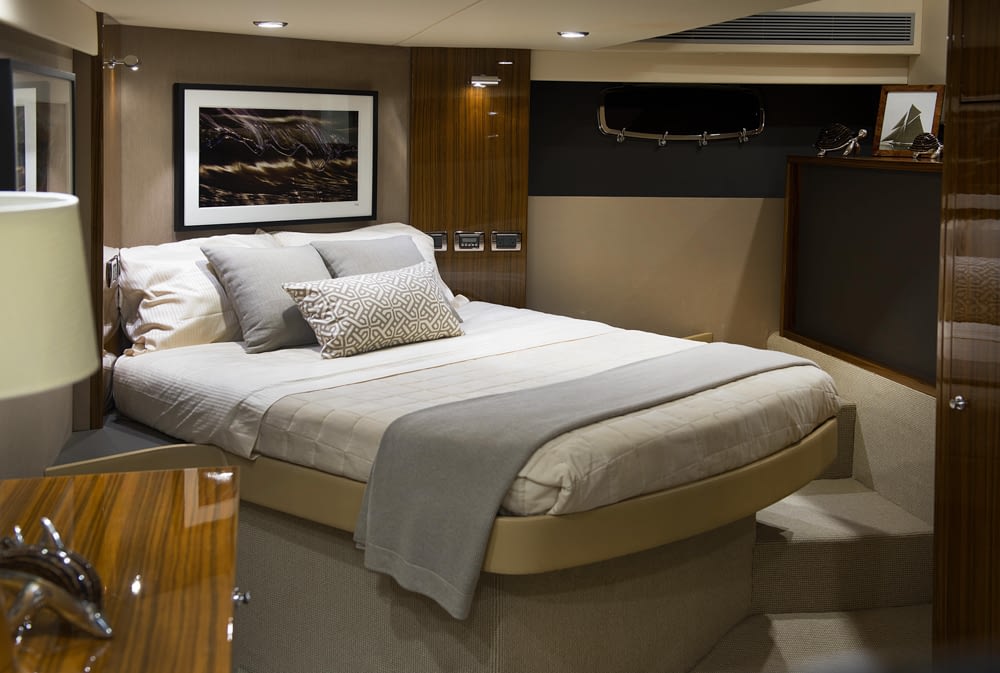 Layout: Maritimo M54


Maritimo M54 Accommodations
Maritimo M64 - Accommodation
Maritimo M54 Enclosed Skylounge
Maritimo M54 Enclosed Skylounge




Virtual Tour: Maritimo M54
Video: Maritimo M54
Video Tour: Maritimo M54
Video: Maritimo M54 Owner Testimonial
Download: M Series Brochure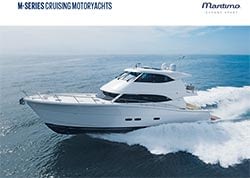 More Maritimo Yachts: